More information about Gladius Tactical's management and pistol training teams.
Our instructors incorporate years of military and executive protection experience into the course curriculum.
Gladius Tactical's
Certified Training Instructors
Oded Krashinsky
Owner and CEO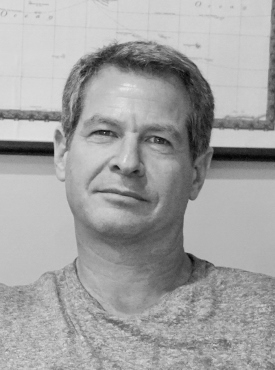 Mr. Krashinsky is a veteran lieutenant of one of the world's most respected secret service special operations units. Having served with top-secret security clearance, he is specially trained in anti-terrorist tactics, multiple firearms and electronic counter-surveillance, threat analyses, risk assessments, emergency preparedness, and crisis planning. He has extensive experience in strategic planning, personnel management, training, and emerging technologies with strong physical security assessment and physical security planning expertise for chief executive officers and high net-worth private clients and families.
Israeli Air Force Commando/Tier 1 Operator
Michael Brown
Training Coordinator / Instructor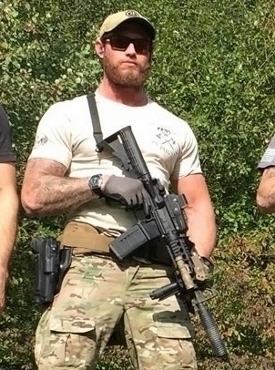 Mike spent 10 years in the U.S. Navy and is a former Master Explosive Ordnance Disposal (EOD) Technician and Special Operations team leader. He has had multiple deployments with a Joint Special Operations Task Force where he specialized in counter-terrorism operations, specifically; hostage rescue, counter-Weapons of Mass Destruction (WMDs), surveillance, and counter-surveillance.
Throughout his career in the Navy, Mike conducted security operations in over 20 countries and has provided close protection to some of the highest-ranking officials in the U.S. Government, including the President of the United States, the Vice President of the United States, the Secretary of State, and the Secretary of Defense.
After his military career, Mike spent some time working private military contracts and is currently working as an Executive Protection Agent in addition to his instructing duties at PWA.
Close Protection Agent

Navy Special Operations (EOD)

Military Freefall/ Military Diver
Raz Klinghoffer
Training Instructor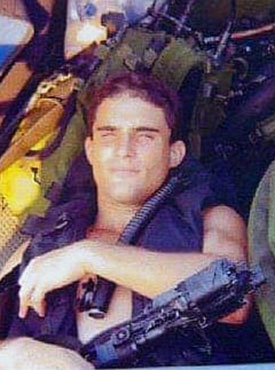 Raz Klinghoffer is a former Israeli Navy SEAL who dedicated six years of his life to the Israeli Defense Forces (IDF). He has participated in countless military operations and managed, commanded, and trained troops on both land and sea, finishing his career with the rank of Top Sergeant. Trained in many disciplines, Mr. Klinghoffer served as a first-aid lead and completed extensive training as a field medic. Afterward, Mr. Klinghoffer began his career in protection and security, acting as a team member of special security forces that secured gas platforms 15 miles from Israel's shoreline.
Mr. Klinghoffer moved to the United States shortly upon his completion of duties off the Mediterranean coast and graduated from PWA's Comprehensive Security Training Course. Upon completion, he was hired by ASC as an executive protection agent working with and around A-list celebrities directly in the field. His training and expertise have led him to become an Instructor for PWA, with his main area of expertise displayed as a teacher on the firing range.
Close Protection Specialist

Israeli Navy SEAL
Tomer Israeli
Director of Combat and Firearms Tactics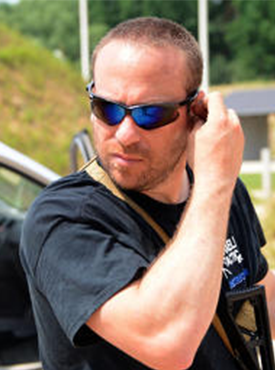 Served as Captain & team leader in a special Israeli recon unit. Tomer is a certified Chief Security Officer in the Israeli "Shin-Bet" (Israeli Secret Service) and served in the Israeli Embassy in Washington, D.C. as team leader, equivalent to deputy Chief Security Officer. Tomer's field of expertise in counterterrorism and diplomatic security includes assets protection and dignitary protection.
In 2013, Tomer founded Israeli Tactical School, LLC and he is the architect of the TAC™ program for civilian and law enforcement security that combines hand-to-hand combat with tactical shooting for an Active Shooter and a Home Self Defense mission profile. The TAC program is considered to be one of the most effective techniques in the world, based on the Israeli Secret Service "Individual Warrior" concept, proven to be successful for decades in the fight against terror.
Chief Security Officer in the Israeli Secret Service
Brig Barker
Training Instructor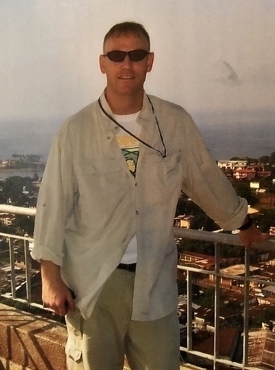 Brig Barker was a career FBI Agent (Counterterrorism) that lived overseas for five years and has worked extensively in the Middle East and Africa over a span of 30 years. An Arabic speaker (MSA) with extensive management experience having led two interagency counterterrorism task forces. Further hand-selected as the FBI Senior Advisor embedded with U.S. Special Operations Command for two years. Former FBI SWAT operator and sniper. A former Army officer (Captain) having served in the 82nd Airborne as a platoon leader, weapons executive officer, and acting company commander both in garrison and combat environments.
Bob Dougherty
Training Instructor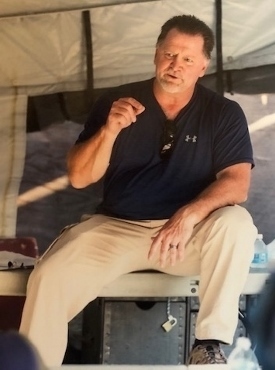 Bob worked for 25 years as an undercover Operations Officer for the CIA. He has deep operational experience in the U.S., Europe, Central America, South America, and the Middle East. Bob has successfully worked against foreign terrorist groups such as The Islamic State, Al-Qaida, Hezbollah, Sendero Luminoso, and the Palestine Liberation Organization. In addition, Bob has extensive experience in working against Iranian state-sponsored terrorism, and government of Iran intelligence and procurement operations worldwide.
Bob has served as a subject matter expert instructor on terrorism and countering terrorist cells inside the U.S. and overseas for a variety of classes attended by law enforcement, U.S. government federal officers, U.S. military personnel, and civilian specialist first-responders. Bob is a senior instructor on HUMINT and Counterterrorism for U.S. military special operations elements including Naval Special Warfare units.
Bob is also an adjunct professor at the California Specialized Training Institute – the State of California POST training entity for law enforcement personnel. Bob has personally developed, managed, and carried out multiple high-profile operations during his career that lead to the capture of several high-profile terrorists, and the effective dismantling of terrorist networks.
Jacob Lupton
Lead Training Instructor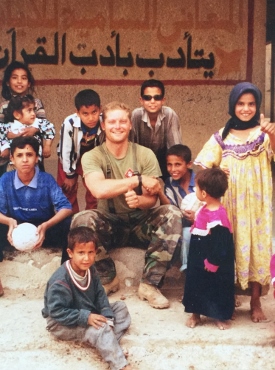 Mr. Lupton joined Gladius Tactical to pursue his vision for a premium security training organization that would meet the growing demand for a higher level of protective services. Mr. Lupton is a veteran Sergeant of the United States Marine Corps.
Mr. Lupton served with BLT 2/1 Fox Co. (Amphibious Raid Company) and was assigned to the Maritime Special Purpose Force (MSPF) Trailer Platoon. Mr. Lupton deployed with the 13th, 11th, and 15th MEU SOC (Marine Expeditionary Unit, Special Operations Capable), to include the 2003 Invasion of Iraq. Mr. Lupton was later assigned to WFTBN (Weapons and Field Training Battalion) at range 505 as a Field Instructor.
He has proven himself as an effective leader with the ability to elicit interest and enthusiasm using a common-sense approach. His degree of attention to the protection of client assets and unique solutions always meets or exceeds our clients' highest goals and expectations.
Close Protection Agent

US Marines - 1st Marine Division, NCO
Steve Burkett
Van Nuys Head Instructor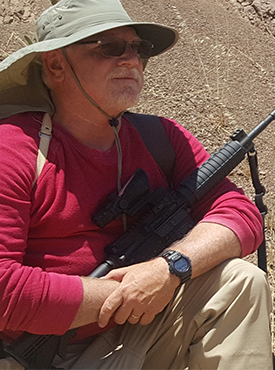 Steven is a senior instructor and training center manager at ASC. He is a certified weapons instructor and Range Safety Officer. He currently holds instructor certifications with the State of California Bureau of Security and Investigative Services (BSIS) – Firearms; Department of Justice DOJ) – Firearms Safety/Roll Fingerprint; National Rifle Association (NRA) – Pistol, Range Safety Officer; American Heart Association (AHA) – CPR/First Aid; and Taser International – Taser X26-X2. Steven holds additional certifications and licenses with the Federal Aeronautics Administration (FAA) – Helicopter Pilot; Sports Car Club of America (SCCA) – Competition Race License; Federal Emergency Management Agency (FEMA) – Active Shooter; Glock – Armorer; To-Shin Do Martial Arts – Brown/Black Belt.
Steven joined Advanced Security Concepts in 2010 and has been a member and instructor of our elite Executive Protection Team for over seven years. He has worked on hundreds of protection details with some of our highest-profile celebrities and executives in addition to many red-carpet awards shows and movie premieres. He has over 30 years of experience in managing and supervising personnel teams.
Close Protection Specialist

NRA Instructor/Concealed Weapons Instructor
David Paladini
Medical Training Instructor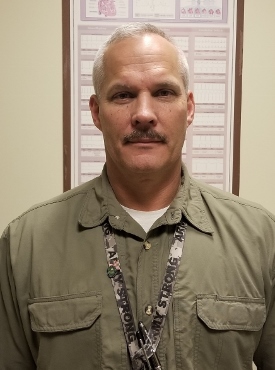 An 18-year veteran of the United States Army and a member of the Ranger community, David has functioned as a Long-Range Detachment team member and leader. As a secondary military occupational specialty (MOS), he graduated from the Health Care Technician's course at Fort Sam Huston, Texas, and was awarded the military MOS 68 W. He is a member of the Special Operations Medical Association, Ranger Association, and Army Parachute Association.
Mr. Paladini is a civilian paramedic with over 15 years' service in Southern California-based 911 systems. David is Affiliate Faculty to the American Heart Association and holds Instructor Credentials in Basic Life Support (BLS) CPR, Advanced Cardiovascular Life Support (ACLS), and Patient Advice and Liaison Service (PALS) disciplines. He currently functions as Course Coordinator for the National Association of Emergency Medical Technicians (NAEMT) Prehospital Trauma Life Support (PHTLS) course and is Affiliate Faculty, Course Coordinator, and Military Instructor for NAEMT's Tactical Casualty Combat Care course. David has also graduated from a California Peace Officers Basic Peace Officer Standards and Training (POST) academy and functioned as a reserve Deputy.
US Army - Medic (68W), NCO

Former Law Enforcement Officer