Training
Gladius Tactical at Elk River Training Center – Tennessee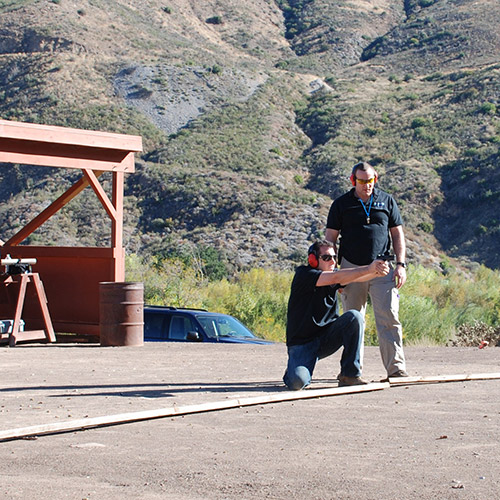 Elk River Training Center (ERTC) is Gladius Tactical's largest training ground. Located comfortably outside of Nashville, Tennessee, ERTC provides the widest range of training that Gladius Tactical has to offer. From its vibrantly green 1000 yard range to its covered pistol shooting bays, all manner of training can be conducted. Local police and sheriffs departments train on the grounds regularly due to ERTCs proximity to the city, open training grounds and knowledgeable staff.
Elk River Training Center
4626 TN-50
Pelham, TN 37366
Office: (931) 467-4867
Cell: (931) 383-9100
Executive Protection Fundamentals
This Executive Protection Specialist course provides students fundamental training and a first-hand, detailed understanding of executive protection. Students will experience a hands-on approach to high-end, VIP, and celebrity protection in the day-to-day civilian environment.
Executive Protection, Advanced
The aim of this executive protection specialist training course is to upgrade the capabilities of law enforcement personnel and executive protection security officers and train them to better understand a security detail.
Advanced Target Acquisition Course A/TAC
This is a reality-based course designed for the basic or experienced law enforcement sniper. In this course the students will greatly improve and/or enhance their skill set as a law enforcement precision marksman. From various shooting positions to extended range engagements, this course will challenge the student to surpass their comfort zone and take their skills to the next level.
Firearms Course, Advanced
The Advanced Handgun Shooting Tactics Course is designed to test and reinforce the fundamental tools necessary for scenarios that security personnel are most likely to encounter. The skills learned in this tactical pistol training class are tied together with stress-based scenario training.
Emergency Vehicle Operation Course
This emergency vehicle operations course provides students with both in-class instruction and practical application in-vehicle operation. Students will drive and practice high-speed maneuvers and techniques relevant in both law enforcement and executive protection scenarios.
Behavioral Analysis
It's always important to continue your education and further your knowledge through job placement training. By learning how to operate in your line of work, and getting to grips with specific scenarios, it makes you a better individual and can help you find more jobs.
Operational & Supervisory Skills
Working as a security professional that's tasked with protecting someone can be a very complicated job. There are endless skills and knowledge you need under your belt, and we're here to help. With a range of excellent training courses for you to choose from, Gladius Tactical can help you learn how to be more effective and efficient in your role.
Krash Combatives
Krash Combatives was developed to teach fundamental fighting skills for Executive Protection Agent. Although conflict resolution and recognizing a threat before an encounter are the staples of a good protection agent, knowing how to physically restrain or take on an aggressor is paramount for protecting a client.
Arrest and Control
The arrest and control training course covers the basics of conflict management, handcuffing, and controlling a suspect while performing duties as a security guard.

Sexual Harassment
This course covers Federal and California Sexual Harassment Laws and topics regarding the prevention of sexual harassment, discrimination and retaliation in employment.
Taser
Gladius Tactical's Taser Training and Certification course teaches you how to utilize a Taser as a non-lethal method of self-defense.
Chemical Agents
Learn the skills to effectively carry a chemical agent with pepper spray training. Get hands-on training and experience with chemical agents.
---
Medical
Preventing the loss of life is just as important as defending life in high threat situations. Emergency medical training helps to give students a better understanding of the human body and how to react to instances where time is a factor to save a life.
CPR AHA
Are you looking for a job in the security & protection industry? Maybe you've already got a position and want to learn new skills, so you can become better at your job? Regardless, you've definitely come to the right place. Gladius Tactical's CPR AED First Aid Certification can move ahead as a security professional.
Tactical Emergency Casualty Care
This TECC training course introduces evidence-based, how to respond to and care for patients in a civilian tactical environment. It is designed to decrease preventable deaths in a tactical situation. The course presents the three phases of tactical care.
---
Beginners Firearm Training
Whether you want to learn for sport or want to train for your own personal protection, having formal firearms training is an absolute necessity.
TAC 1 – Basic Pistol Course
Introduction to pistol operations and mechanics as well as how to use a pistol effectively in an emergency situation is included in our gun classes for beginners. This NRA Basic Pistol Course is designed to implement muscle memory involving pistol operation through the act of repetitive movement and pistol application drills.
TAC 2 – Intermediate Pistol Course
Sharpen your skills on pistol application in a tactical shooting environment with gun training from Gladius Tactical. Movement, cover/concealment drills will be introduced into this portion of the training. This pistol training course is more in-depth than our beginner pistol class, but still follows the teachings of NRA classes.
---
Gladius Tactical offers private training classes for those individuals that may have unique schedules, unique needs, or simply would rather have a private lesson instead of a full class setting.